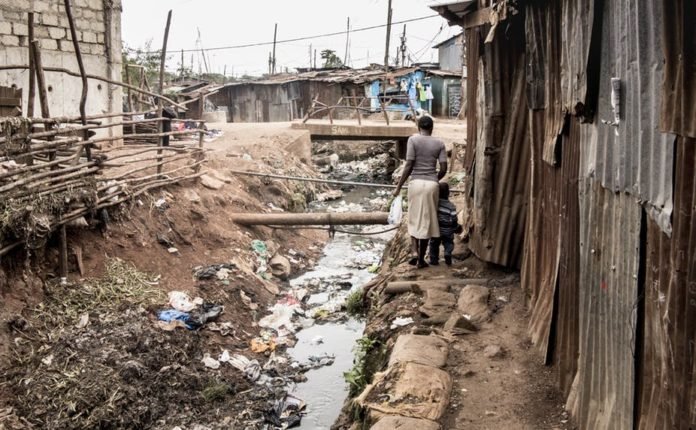 People of a slum area of Kanpur have set an example in ensuring regular potable water supply in the locality without taking any assistance from the government.
The Jal Sansthan, an authority for ensuring potable water to citizens, had installed a hand pump in the locality some seven years ago in 2012 but it went out of order after one year. The complaint about the faulty hand pump was made to the municipal authorities on several times but the authorities did not pay any heed said the local residents including  PM Goswami, Cheddi Lal, Puttan and Mukesh of the Goswami Basti near Jhakarkati Bus Stand in the city.
Later, the residents decided that instead of complaining to municipal authorities or to the government, and seek their assistance they should manage the hand pump with their own resources, Chedi lal a resident of the Basti (locality) said.
 He discussed the issue with all the other seventy residents of the Basti. They all approved the idea. They also agreed to develop "Water Bank". They started collecting a monthly contribution of rupees thirty from each family to ensure regular maintenance of the hand pump, said Chedi Lal.
The hand-pump was installed and it is maintained with the collected funds. The residents also made arrangements for proper drainage of the waste- water.  Now the people of the locality are happy. There is no problem of potable water. Every resident gets adequate water supply and the complete information about the collected amount and the maintenance expenses every month he added.
The example set by the Goswami Basti inspired people of other localities. People of about six other Basties (Localitites) including Ujiaripurva, Kakori Chavani, Narianpurva Basti, Ram Charan Ki Madayia, Naveen Ghat and Narain Ghat followed the self- managed water supply system.
 People in these localities have opened bank account and have constituted societies for the maintenance work.