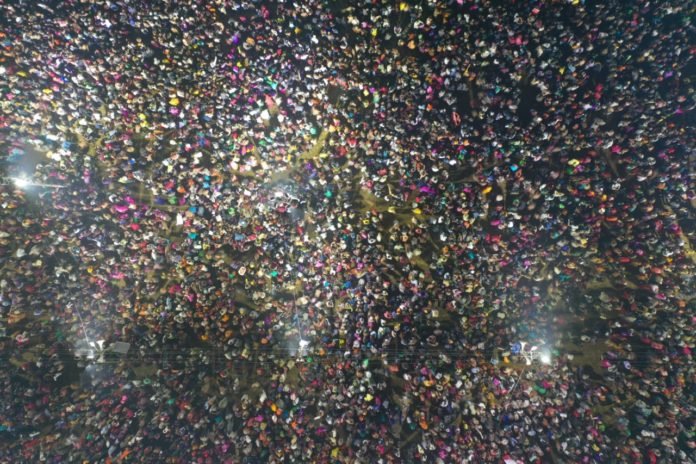 Kumbh or Kumbha Mela is a pilgrimage of faith. It is one of the world's largest congregations  of religious pilgrims held in India.
The Kumbha Mela has been inscribed on the list of "Intangible Cultural Heritage  of Humanity by the UNESCO in the year 2007.
Kumbha Mela is a symbol of peace, fraternity, harmony and participation in ritualistic traditions of the country.
The normal Kumbha mela is held every three years while the Ardh Kumbha Mela is held every six years at Haridwar and Prayag.
The Purna Kumbha  Mela takes place every twelve years at four places  Prayagraj, Hardwar  Nashik-Trimbakeshwar Simhastha and Ujjain Simhastha.  based on Planetary movement.
However, the Maha Kumbha Mela is celebrated at Prayagraj (Uttar Pradesh, India) after 144 years or after 12 Purna (Complete) Kumbhs.
The Mela in Prayagraj (Uttar Pradesh, India) is held at the confluence (Sangam) of three holy rivers Ganga, Yamuna and invisible Sarswati.
A large number of devotees from all over the country (India) come to take a holy dip. It has high spiritual sanctity. It is believed that by bathing  in these rivers on the auspicious occasion of Mela "cleanse a person of all their sins."
The Kumbh Mela at Prayagraj has started from January 15, 2019 and would conclude on March 4, 2019.