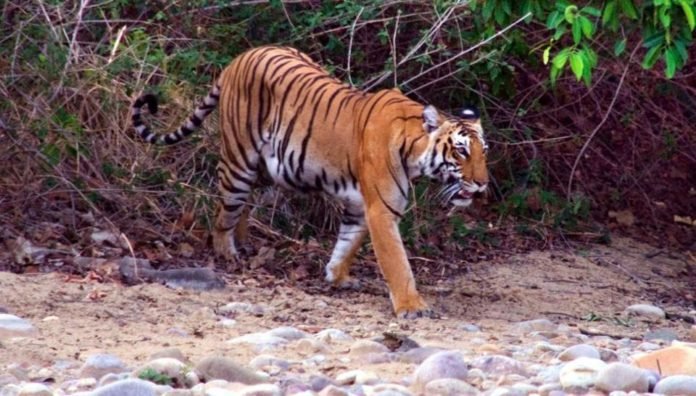 The tigers at one of the India's first tiger habitats- Palamau Tiger Reserve (PTR), are on the verge of extinction. The PTR had 22 tigers when it was declared tiger reserve 46 years ago in 1973.
The PTR had recorded its highest tiger populate of 71 in 1995, but the big cats population has been dwindling and had come 10 in 2010 and just three in 2014.
No tiger has been seen in PTR on camera trap clicked since 2016 but none of the 450 cameras there got a picture of a tiger.
The scat analysis, in which faeces is used to identify animals, conducted this year has also found no evidence of a tiger in the forest according to an officer of the Reserve.
The PTR would be the third Reserve in the country from where the tigers vanished. Earlier the tiger population has already vanished in Sariska in Rajasthan and Panna in Madhya Pradesh
The tigers were re-located in Sariska and in Panna during the past one decade. Sariska has 17 tigers including cubs and Panna has 37 tigers at present.
A national tiger census has been underway since 2018. Its findings are expected to be published soon.
According to a member of the Jharkhand Wildlife Board DS Srivastva, insurgency was the major cause for dwindling tiger population in PTR as there were frequent Police-Maoist encounters in the Reserve.
The presence of over 168 villages, 1.5 lakh domestic cattle, a railway track, and a highway passing through the Reserve created additional biotic pressure. It affected the tigers' population.