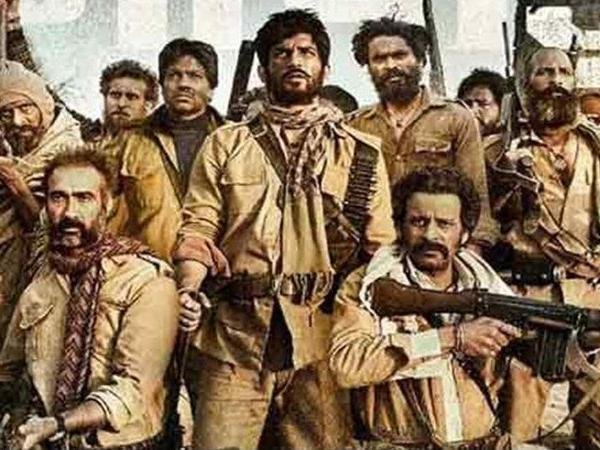 Those who were known as dreaded dacoit kings and queens are now in the social stream. They are regarded as the most simple and helping people in the areas they live.
They say that they were simple people. They never liked to live in ravines and to lead a life under terror in ravines. But their circumstance forced them to take up guns to take avenge.
Renu Yadav a resident of Jamalipur village in Auryyia district of Uttar Pradesh (India) had to take up guns at the age of fourteen years. She remembers she had passed class ninth and was promoted to class tenth. But she could not pursue her studies. Due to enmity in the village and threats to her by the musclemen she stopped going to school and later she joined ravines in 2002 to take avenge from the musclemen.
She was arrested in 2005 and was sentenced for eight years. After her release in the year 2013, she got married and is living with her husband in her in-laws house Raja janmeyjay Nagar. She is now a successful house wife in a happy family.
A thirteen year old girl of Ayana village of Aurrayia Seema Parihar turned into a dreaded dacoit after her kidnapping by the members of the Dacoit Lalaram gang. Seema's father had a small village shop. She had three sisters.
The village head Gambhir Singh used to force her father to get his wife and his three daughters married to one of the members of a Thakur family. Her father refused to accept his proposal. This annoyed the village head and he got her kidnapped by the members of the dreaded dacoit gang of Lala Ram.in the night.
Her father approached police and the district authorities for action against the kidnappers and to get here released but he was rebuked and was forced to keep silent, said Seema.
Lalaram threatened her of dire consequences if she ever ventured to escape. He had made it clear that she would be murdered if she refused to stay in the ravines. After eighteen months she came to know that her parents were sentenced to imprisonment in a fabricated case against them and her parental house was also auctioned.
Meanwhile she was forcibly married to dacoit Nirbhay Gujar whom she expelled from the gang on the complaints against him. Later. Lalaram himself married her. As she came to know that she was pregnant she was sent to city for delivery. In 2000 when Lalaram was killed in a police encounter, she surrendered.
Deepak Patel of Chitrakoot joined the ravines. According to him his elder brother Ambika Prasad Patel alias Thekiya was a dacoit and in order to get information about him often the police raided the house and harassed the family members.
His father Ram Swroop Patel sent him to one of his relatives in Rai Bareli while he was only seven years old. He was admitted to a school there. While he was just thirteen years the police rrested aand kept me under its custody for about six months.
Somehow he escaped from the police custody. The Government declared him as a dreaded dacoit and announced an award of rupees seventy thousand for his arrest. He kept on moving from one place to another due to police action.
In the year 2008 when his brother was killed in an encounter, he surrendered in 2009. "Since then I am doing farming and leading a normal life," he said.