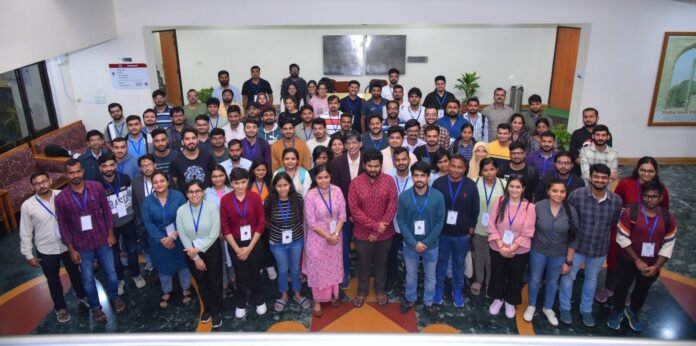 Kanpur, 7 November : The Indian Institute of Technology Kanpur (IITK) crossed a significant milestone in its academic calendar as the Academics and Career Council, Student's Gymkhana, successfully conducted the second edition of the Institute Research Symposium (IRS). The event witnessed a substantial audience turnout of approximately 500 students, demonstrating the institute's commitment to academic excellence and knowledge sharing.
The symposium featured distinguished figures from academia and research at IITK including Prof. S. Ganesh, Officiating Director, Prof. Sameer Khandekar, Dean of Students Affairs, Prof. Shalabh, Dean of Academic Affairs, Prof. S. N. Tripathi, Organizing Chair, Institute Research Symposium, Prof. Arnab Bhattacharya, Associate Dean of Student Affairs, and Prof. Ark Verma, Faculty Advisor, Academics and Career Council.
The symposium featured three distinguished speakers, each providing valuable insights into various aspects of academic and research excellence. Prof. Y. N. Mohapatra from the Department of Physics, initiated the symposium with a talk on the 'Interdisciplinary Research in the Present World.' Drawing upon his extensive experience, Prof. Mohapatra highlighted the importance of transcending disciplinary boundaries to achieve ground-breaking research.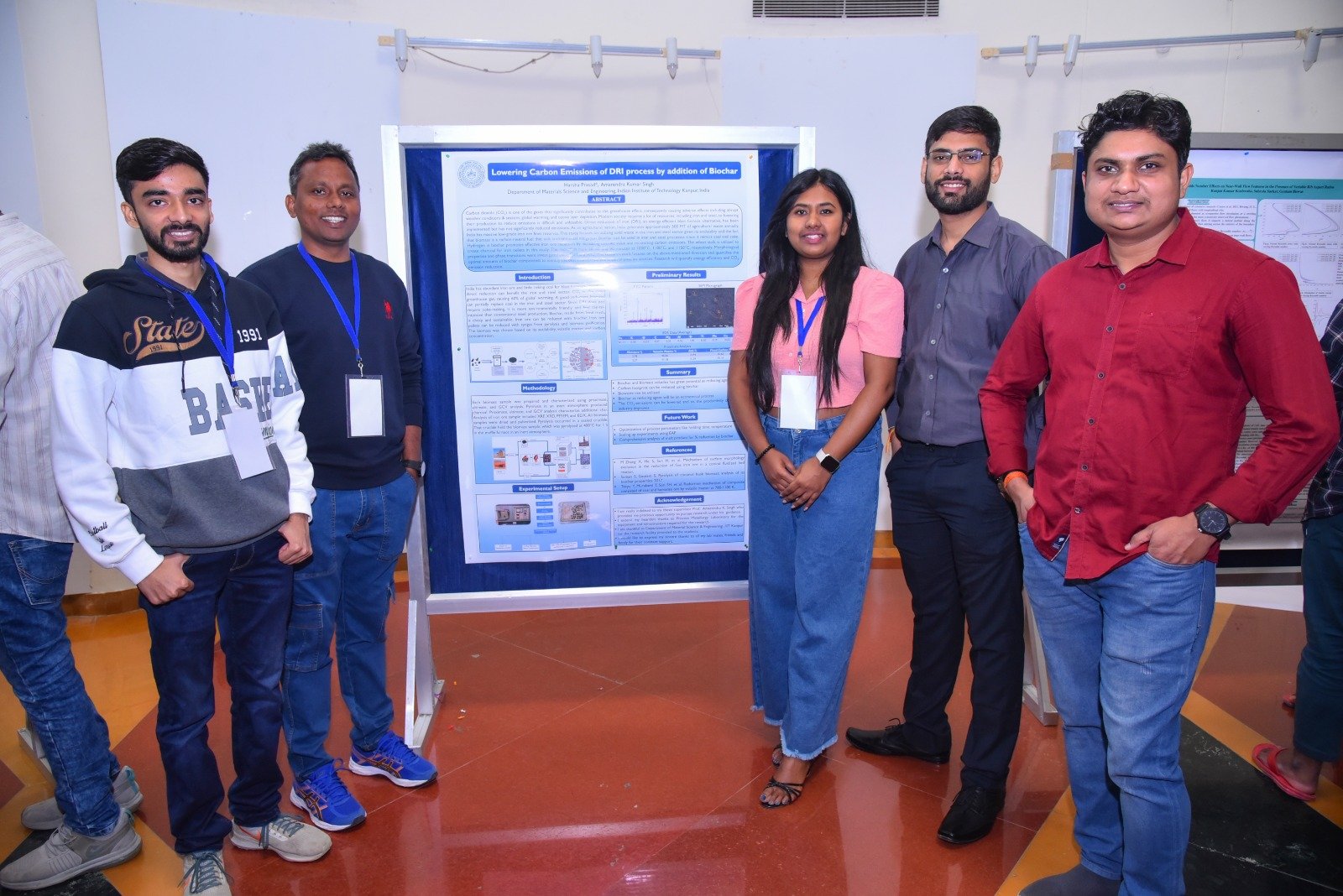 An alumnus of IITK and Founder and CEO of E-Spin Nanotech Pvt Ltd, Dr Sandeep Patil delivered a captivating presentation on "Nanofiber Technology and its Commercial Applications: Future Startups." Dr. Patil's insights delved into the commercial potential of nanofiber technology and its pivotal role in fostering startup ventures.
Prof. Kantesh Balani, Dean of Resources and Alumni, IIT Kanpur, gave presentation on 'Engineering Various Applications of Advanced Nanomaterials.' Prof. Balani's presentation shed light on the myriad applications of advanced nanomaterials across diverse fields, underscoring their transformative potential in technology and industry.
Over the course of two days, students from various departments of the institute presented their respective research findings, providing a platform for the exchange of knowledge and ideas. Each presentation was followed by interactive question-and-answer sessions, fostering engaging discussions among the students and the audience.