Kanpur 9 Nov,2023 : The Department of Political Science, Christ Church College Kanpur, organized a special lecture on "Indian Constitution: Expectations vis-à-vis Practices" as a prelude to India's Constitution Day on 26th November.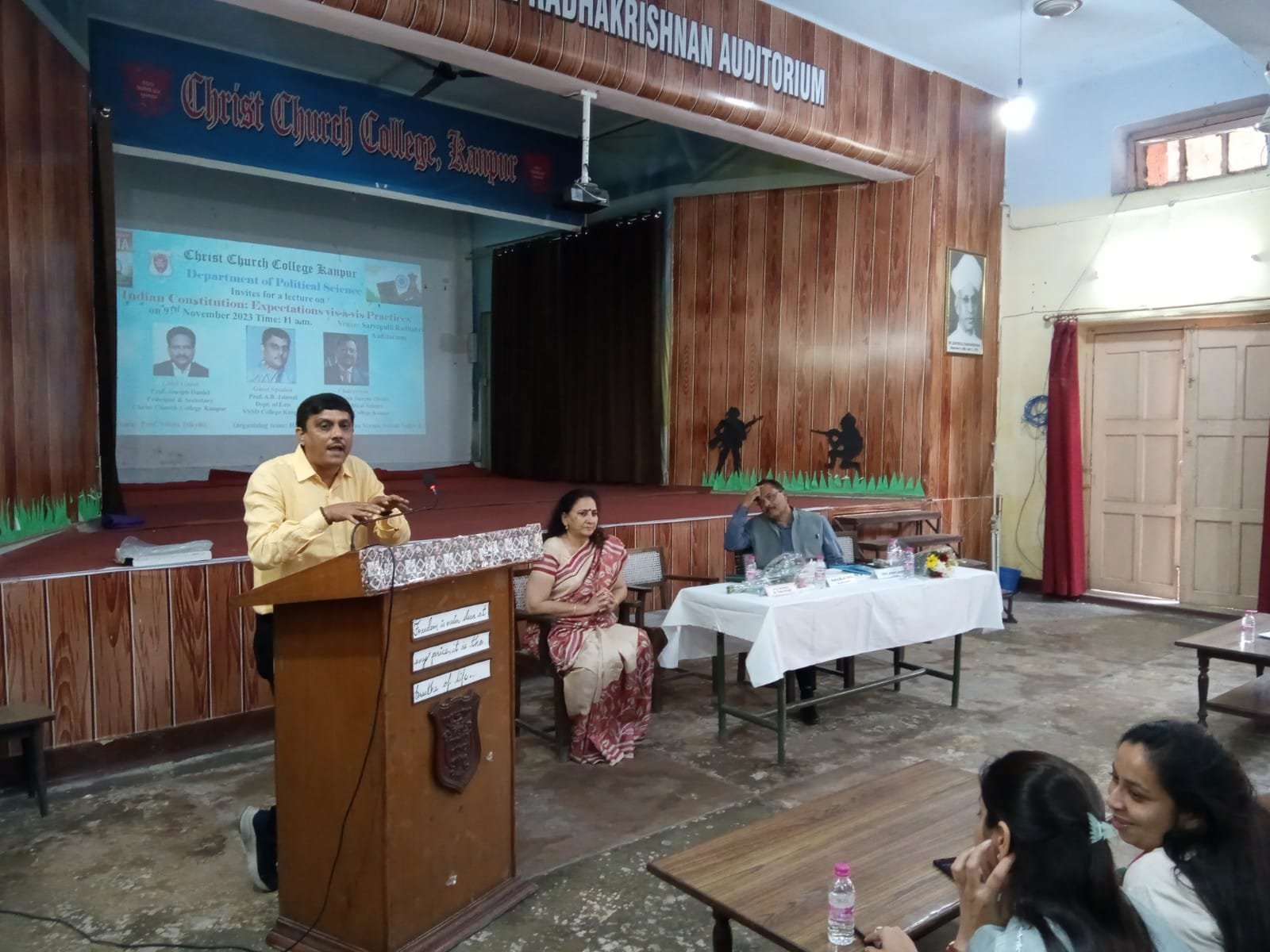 The program started with welcoming the guests and setting the tone of the lecture by the convener, Dr Vibha Dikshit.
The Chief guest, Prof. Joseph Daniel, Principal and secretary of Christ Church College, shared insightful observations about the role and relevance of the constitution to leading a life with dignity. He emphasized the struggles and contributions of the lawmakers in upholding the value and sanctity of the Indian constitution.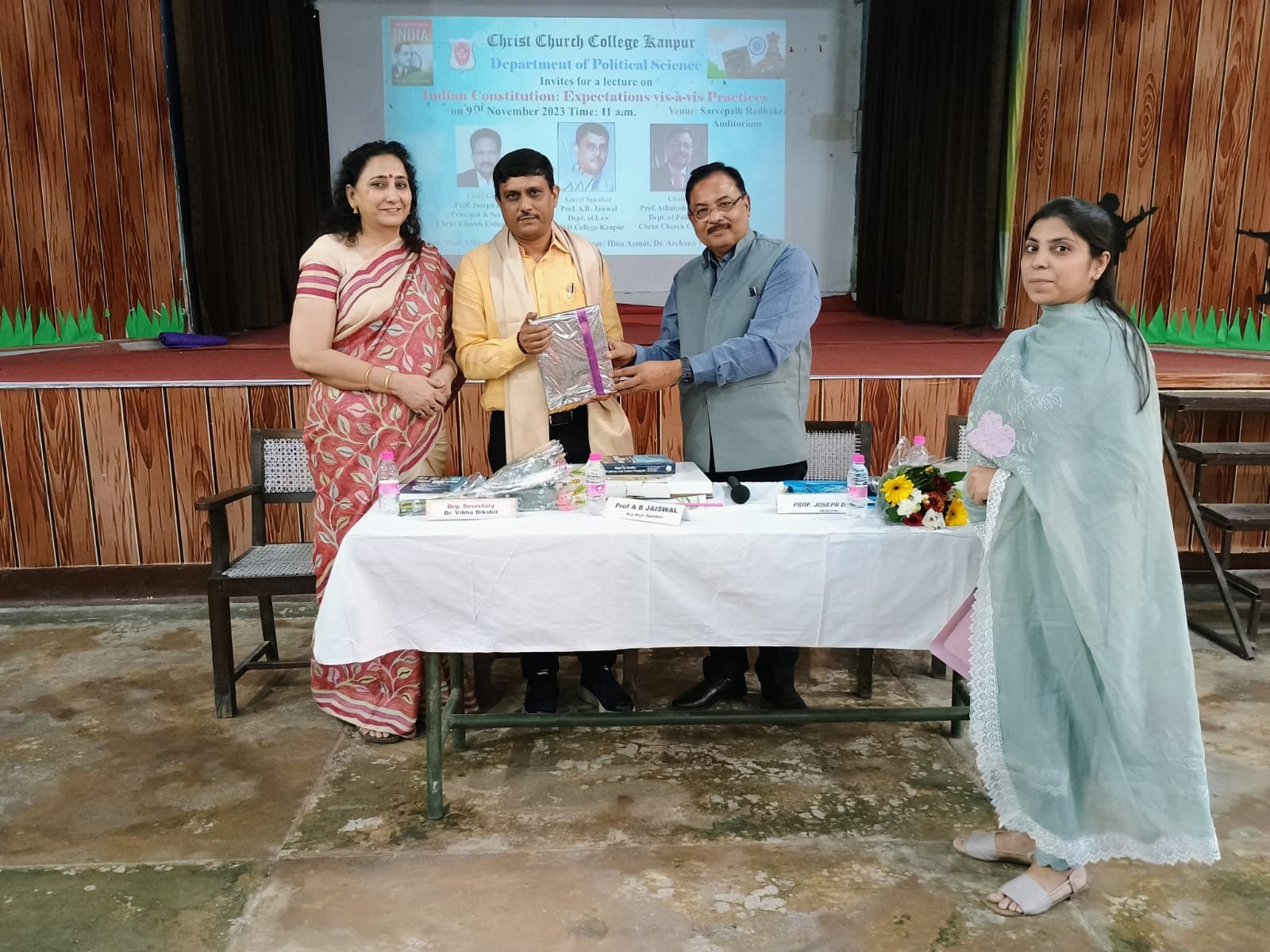 The key guest speaker, Prof. AB Jaiswal of the Law Department of VSSD College, delivered an illuminating lecture from a lawmakers' perspective.
He informed about the uniqueness, dynamism, and adaptability of the Indian constitution for the past 75 years. Prof. Ashutosh Saxena chaired the session and expressed that the constitution was not simply a codebook to run the government but needed proper interpretation, adoption, adaptation, and execution by all the four pillars of democracy.
"The need is to adopt the core philosophical values in the functioning and decision-making of any constitutional government" he added.
The organizing team comprised Hina Azmat, Archana Verma, Sakshi, Ishita, Vivek and Amit. The college faculty and students interacted with the resource persons with great interest.