Dilpreet Kaur (16)is a worthy daughter of worthy parents. While her parents are engaged in promoting mathematical and calculation skills among the children, their daughter has broken three world records in mathematical calculations. Her name appeared in three different editions of Limca Book of Records.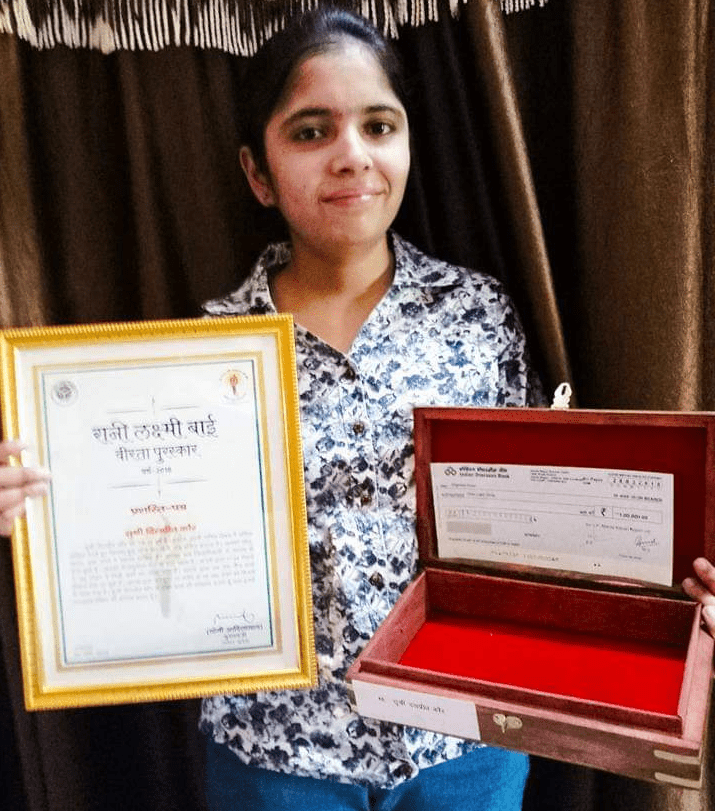 Recognizing her talent the management of Huddard School where she has been studying sanctioned a scholarship of rupees eighteen thousand per annum to her from class ninth to class tenth. As she was promoted to class eleventh the school enhanced the scholarship amount. She is now getting an annual scholarship of rupees twenty two thousand per annum.
Similarly, a premier organization "sikhlens" has encouraged her to do B Tech course from the prestigious Indian Institute of Technology (IIT) and has offered to bear all expenses incurred on her higher education.
Dilpreet was honoured with the "Proud of Sikh" award by the Badu Sahib an international Sikh organization in Himachal Pradesh in 2015. Besides, several other organizations also felicitated her for her skills.
Dilpreet came into limelight when she broke the first world record of dividing four digits' number by two digit numbers in 96 seconds in the year 2015. Her name was included in  Limca Book of record- 2016. The world record of dividing such a number has been in 110 seconds.
She is a talented girl. She can do mathematical calculations very fast and correctly using her mental skills.
Her name  appeared in the Limca Book of Records – 2017 for the second time when she broke the world record by adding 100 digits in sixteen seconds as against the world record of nineteen seconds.
In the year 2017 Dilpreet displayed her talent by adding 750 digits in three minutes. She also set a record of solving five questions of dividing four digit numbers by two digits in ten seconds. Her name was included third time in the Limca book of Records – 2018. Previous world record has been of thirteen seconds.
Dilpreet did all these calculations just by using her mental skills on the spot competition and she was named as the "Calculator Girl."
Dilpreet gives credit to her parents for developing calculation skills in her from a very early age of seven years. Since then she has been learning the art of sharpening the brain using Chinese system of Abacus.
"The system has not only developed my calculative skills but it has also helped me to learn other subjects easily and quickly," Says Dilpreet.
"Now I am in class twelfth. I am also preparing hard to clear the Joint Entrance Examination (JEE) so that I can get admission to the prestigious engineering institute- The Indian Institute of Technology (IIT)," says Dilpreet.
Her father Manjit Singh and mother Simran Kaur impart training to  school children in the art of developing  calculation skills among them. "So far fifty students trained by us have set the state level records at the competitions organized by the private companies," says Manjeet..
"We select about one hundred children between the age group of five to twelve years every year for training. But many of the children leave the course in the middle," he says.