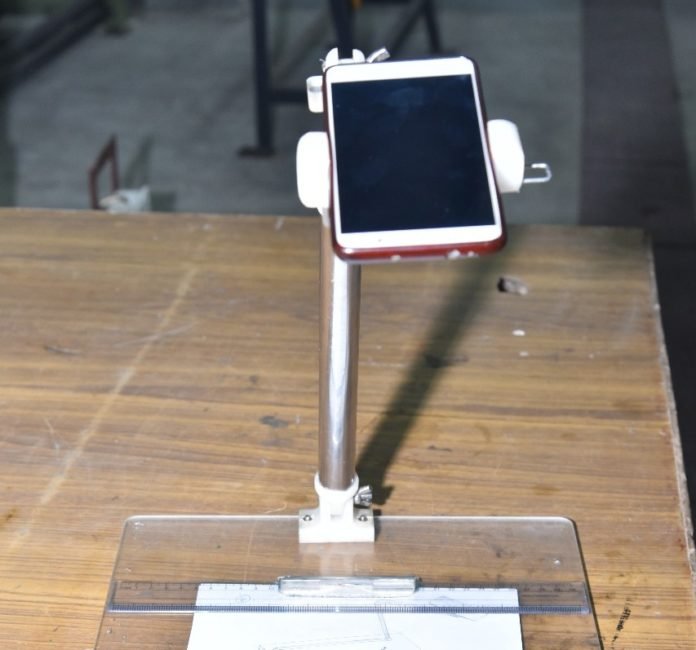 Imagineering Laboratory at the Indian Institute of Technology Kanpur has developed a classroom-to-home teaching setup (CHTS). It has been named as "Mobile Masterjee".
The CHTS or the Mobile Masterjee can record the lectures and the instructions given by the teachers using their available smartphones.
'Mobile Masterjee', can capture the videos in horizontal (table) and vertical (blackboard) positions.
The team engineered the product consisted of Prof. Janakarajan Ramkumar, Dr Amandeep Singh, Anil Jha, Virendra Singh, and  NOTEJitendra Sharma.
The product is lightweight and compact and has adjustments to fit sheets and book on it for delivering instructions to the kids. A set graduated scales align the sheet at the desired angle, followed by the rotational quick adjustment of the mobile holder.
In a matter of seconds, the gadget can hold, position, and focus the whole recording setup, in the comfortable home environment. The "Mobile Masterjee" connects the teachers to their pupils to make them elated when they listen to the vibrant voices,
lectures, anecdotes and smiles.
Since the COVID-19 has brought the education system, particularly the classroom teaching to a standstill. The students in rural India are hit maximum by this. Mobile Masterjee would be a boon for rural students.