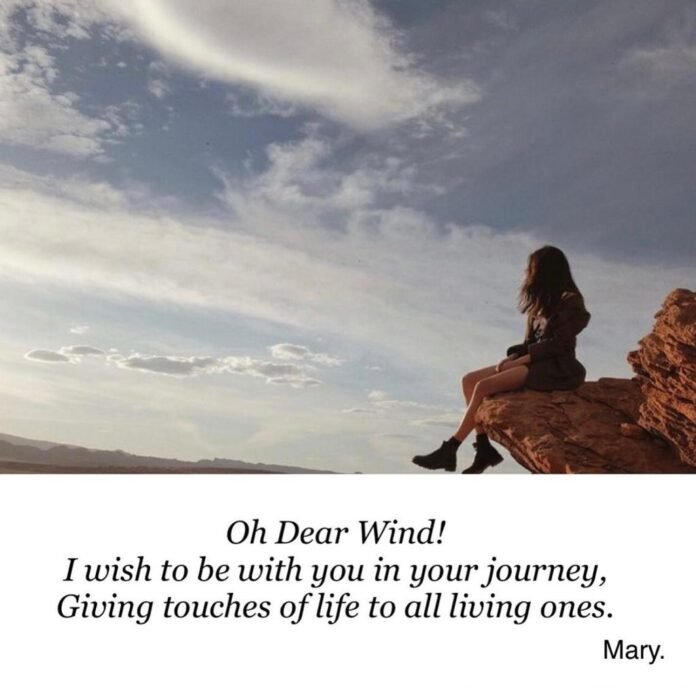 Oh brave wind!
Untiring lone wanderer!!
Adventurer!!!
My love-
My friend,
I wish to be with you
in your journey-
From hills to plains,
Sea to forest,
Rivers to oceans,
Day and night-
Through silky, soft and-
Rough weather-
Whistling all the way-
like a vagabond,
With a family of three-
The breeze
The storm
The hurricane
Giving touches of life to-
All living ones
With hot, cold and soggy feel-
In every flash.