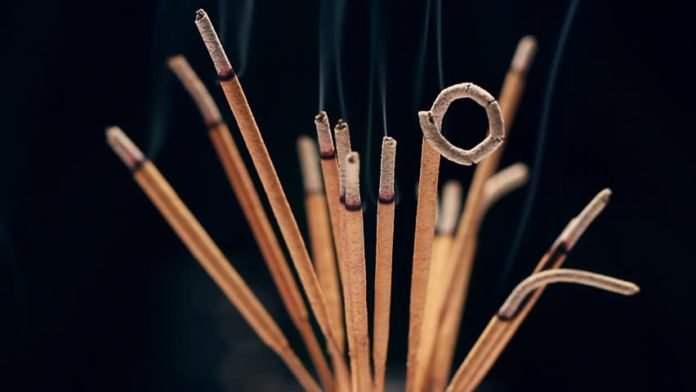 A technocrat-turned-entrepreneur has discovered a unique method to utilize the petals of flowers thrown at the worship places or near the river-side and to make eco-friendly charcoal free incense sticks from the waste flower petals. His unique idea received global acclamation.
The incense sticks produced with the waste flower petals are on sale at Amazon to cater to the needs of the people lived abroad..
Ankit Agarwal a resident of Kanpur inUttar Pradesh, is the brain behind developing the unique idea. He has succeeded constituting a company under the name and style "Help Us Green".
To one's surprise the company had the largest sale of charcoal free incense sticks made from waste flowers on Amazon during past few months. Ankit started his business with Amazon in 2018 as he was eager to grab the opportunity of selling online on
According to Ankit the idea to re-use the waste flowers thrown in the river came to his mind on the occasion of Makar Sankranti in the year 2015. He and his friend Karan went to the Ghats of the river in Kanpur where devotees took holy bath in river Ganga amidst the severe cold.
They sat by the Ghats and watched people performing Suryanamaskaras. They were surprised to see devotees were drinking and bottling up the river water despite the muck. They also noticed that the colourful flowers were being dumped in the holy river after performing prayers and worship.
Here, an idea clicked to his mind. "Why should the waste flowers not be collected and reused instead of letting them to go soiled and to pollute river water." With this idea he started his journey in 2017 with just 80 kilograms of dried flowers and determination to help clean the Ganges.
The idea of further using wasted flowers seemed ludicrous to them. They had to toil hard to convey their idea of recycling the waste flowers because no one was willing to take it seriously or give up the flowers offered by him to the deities in the temple.
Ankit and Karan spent several hours in experimenting, meeting various stakeholders and pitching the idea of collecting waste flowers from temples of the country. After an year long exercise the idea of flowercycled® incense and vermin-compost was conceived and crafted. The mission to preserve the river Ganges and empower vernacular people by providing a means to earn their livelihood became a reality.
According to Ankit "HelpUsGreen® was constituted. It was started with a spirit of adventure. "Phool" their FMCG brand, has been launched.
"We are also constantly trying to enhance our impact on empowering the women who are employed with us. It has been our earnest effort to turn this pious waste collection into a full blown social enterprise. With time, the orders have multiplied –from literally nil in the first few days to an order every minute", he said..