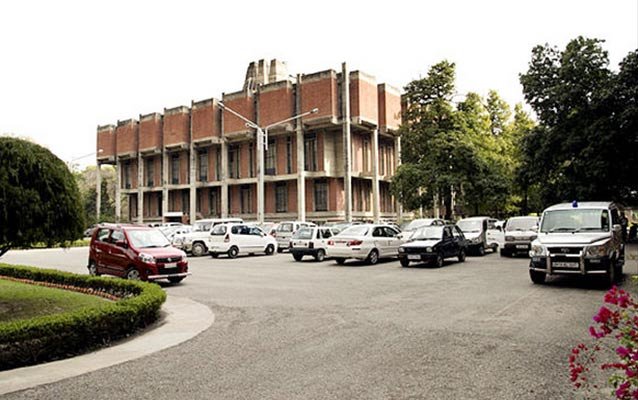 Kanpur, 28June, 2022: Founder and Chairperson of Narayana Health Dr Devi Prasad Shetty will address the fifty fifth Convocation of the Indian Institute of Technology ( IIT )on Wednesday.
Dr Radhakrishnan K Koppillil, Chairman, Board of Governors (BoG), IIT Kanpur will preside over the convocation.
On the ocassion of fifty fourth convocation last year, the Prime Minister Narendra Modi, was the Chief Guest, along with the Chief Minister of Uttar Pradesh, Yogi Adityanath.
In a Convocation held in hybrid mode, Prime Minister Narendra Modi interacted with the students, reflected upon the institute's works, and shared ideas.
This year a renowned cardiac surgeon, successful entrepreneur and a philanthropist, Dr. Shetty revered for his ingenious ideas and reforms in the health sector will deliver the convocation address.
Dr shetty is known for the scheme Yeshaswini – an inexpensive micro health insurance that has benefited more than 3.4 million rural poor in Karnataka.
For his efforts, he has been recognized with several prestigious awards, including Padma Bhushan, Padma Shri, The Economist Innovation Award, and the Nikkei Asia Prize for Economic and Business Innovation.
This year, a total of 1360 students will degrees, out of which, 116 are from PhD, 10 are from MTech-PhD (Joint Degree), 144 are from MTech, 556 are from BTech, 53 are from MBA, 14 are from MDes, 25 are from MS (by Research), 40 are from PGPEX-VLFM, 144 are from MSc (2 year course), 24 are from Double Major, 108 are from Dual Degree, 21 are from MS-PD (MS part of the Dual Degree), and 105 are from BS.
Last year, Prime Minister Narendra Modi launched the first-of-its-kind blockchain degree initiative at IIT Kanpur. This is a unique in-house technology developed by CRUBN, an IIT Kanpur-incubated company, under the National Blockchain Project. The technology is Self-Sovereign Identity (SSI)-enabled and can be verified globally
The same technology has recently been used by the Ministry of Women and Child Development for issuing certificates to the awardees of the Pradhan Mantri Rashtriya Bal Puraskar 2022. It is also being used to implement land records in some states. The distribution of the degrees in physical hard copy form will be done by the respective departments later in the day in separate sessions. The students will be able to access the digital degrees through an app named Indisi Wallet.
In addition to the degrees, 51 categories of prizes and medals will be given, while a total of 21 students will be awarded the Outstanding PhD Thesis Award.
The IIT Kanpur administration has also given a dress code for this year's convocation. For the male students, Nehru-style cream-color Kurta, and white pyjamas are proposed, while for the female students, Nehru-style cream-color Kurta, and white churidar or leggings are proposed, along with formal footwear.
After last few years' disruptions due to COVID, this time, the convocation will be held physically by adhering to prevalent COVID protocols.