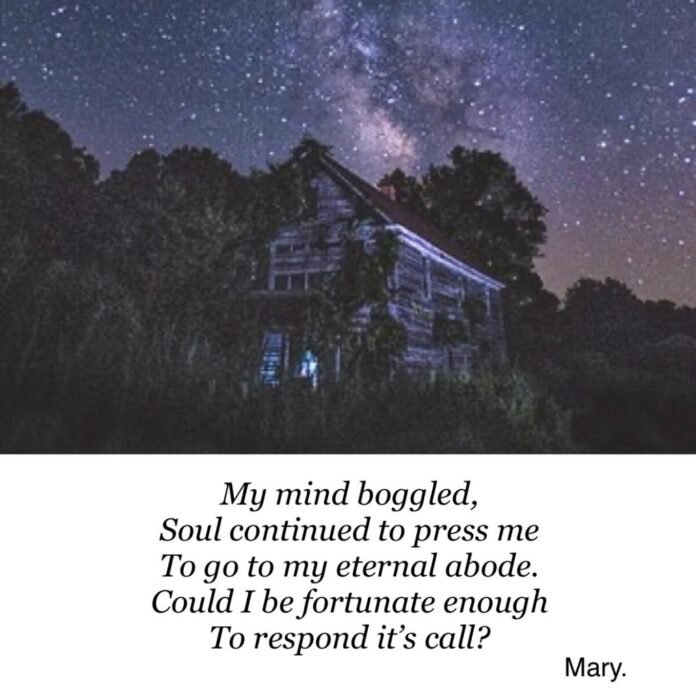 It was night
dark and dingy-
In the twilight,
I woke up dolefully,
With a strange urge
Of going to my home.
I looked around my bed
I was in my room
And in my own house,
In my sweet home.
But mind boggled,
Soul pressed me to go
To my eternal abode
"This is not an enduring home,
It is a part of wordly life
A temporarily staying place,
Seek God's bliss
For taking you to your
Eternal home"
So reminded my soul.
It stills reminds me
Of and on
Alas! Could I be fortunate
To respond its call
Amidst luring wordly
Entangles.